{product.name}
Aren't finding what you're looking for? Please give us a call at 253-846-6500 for more product availability.
Farnam Grand champion fly repellent and shine spray 15 oz
Manufacturer: Farnam Animal Health Care
Whether you're in the show pen, training at home or enjoying time on the trail, you don't need biting flies and irritating mosquitoes and gnats distracting your horse and ruining your ride. Farnam® Grand Champion™ Fly Repellent accomplishes two tasks at once as it kills and repels those annoying flies, mosquitoes and gnats while delivering a lustrous, show-ring sheen. Think of it as a high-end coat conditioner that sends flies, mosquitoes and gnats packing. The unique, continuous-spray applicator comes in a practical 15 oz. size and provides even, controlled spraying at any angle. Double down and take advantage of this win-win combination of blue-ribbon shine and fly control.
Kills and repels stable flies, horn flies, house flies, face flies, horse flies, deer flies, mosquitoes and gnats
Just 1–2 oz. per day gives adequate protection
Also a grooming aid and coat conditioner with citronella and lanolin
Continuous 360° spray for up to 100% product emptying
No pumping motion needed
Reduced spray noise
Can also be applied with a soft cloth
After applying, brush thoroughly to bring out bright sheen on coat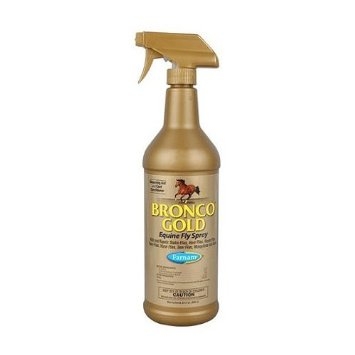 Bring in this coupon and save $2 off Bronco Gold Fly Spray 32oz! Repels and kills house flies, horn flies, stable flies, deer flies and horse flies, also mosquitoes, lice and gnats. Regular price $14.99 sale price $12...
Valid: 06/01/2019 - 06/30/2019
Offered By: King Feed Inc.
Adventure Plus For Dogs Stops Fleas Before They Bite - bring in this coupon and save 10% off! Limit 2. No rain checks, limited to stock on hand. Must present coupon at time of purchase. Not valid with any other...
Valid: 06/01/2019 - 06/30/2019
Offered By: King Feed Inc.