{category.name}
Aren't finding what you're looking for? Please give us a call at 253-846-6500 for more product availability.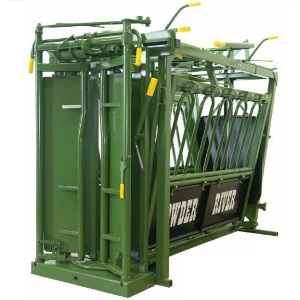 Manufacturer: Powder River
The Powder River S2000 Self-Catch Chute with Stabilizer incorporates many design upgrades. The self-catch headgate is designed to allow cattle to catch themselves in the headgate.
This is the original Red Dragon® Torch Kit and continues to be the most popular torch kit in North America. This 500,000 BTU/hr torch is our most powerful vapor torch and can handle the toughest jobs all year long. A great overall utility torch for years and years of service. Perfect for Farm and Ranch, Construction, Road Crews, Grounds Maintenance, Industry and More. Runs on tank pressure. No regulator required. Torch has a 3" diameter bell and a total length of 33 1/2". 500,000 BTU
The Powder River XL Manual Squeeze Chute with Right Side Exit is Powder River's top selling squeeze chute. This chute will stand up to the toughest of conditions.It will handle bulls, large cows, and even calves if necessary. The XL will hold its value and last for many years to come, no matter how many head you run through it.